The Cincinnati Reds have been active on the waiver wire, adding Harrison Bader and Hunter Renfroe to their roster after they were placed on waivers. It has been a very unique MLB season as players don't often get placed on waivers.
Waivers is different from designating for assignment. That is an outright release, but waivers is a test to see if anyone wants them. Harrison Bader and Hunter Renfroe were both claimed by the Reds.
The New York Yankees had offers on the table for Bader at the deadline, but wanted to make a playoff push. That's not happening, so Bader was put on waivers and will head to Cincinnati.
The same thing happened with the Los Angeles Angels, minus the trade offers. They cleaned house recently, placing a lot of players on waivers. Now, their outfielder will join Bader in Cincinnati for a playoff push.
---
Reds boosting playoff chances with Harrison Bader, Hunter Renfroe
The Cincinnati Reds are probably not going to overtake the Chicago Cubs or Milwaukee Brewers for the division. The NL Central will likely be won by one of those two teams. Nevertheless, the third wild card is very much in play.
The team is choosing to go all-in on that by adding Harrison Bader and Hunter Renfroe. For his career, Bader has been a positive hitter, if only marginally. That wasn't really the case in New York, which is why they moved on.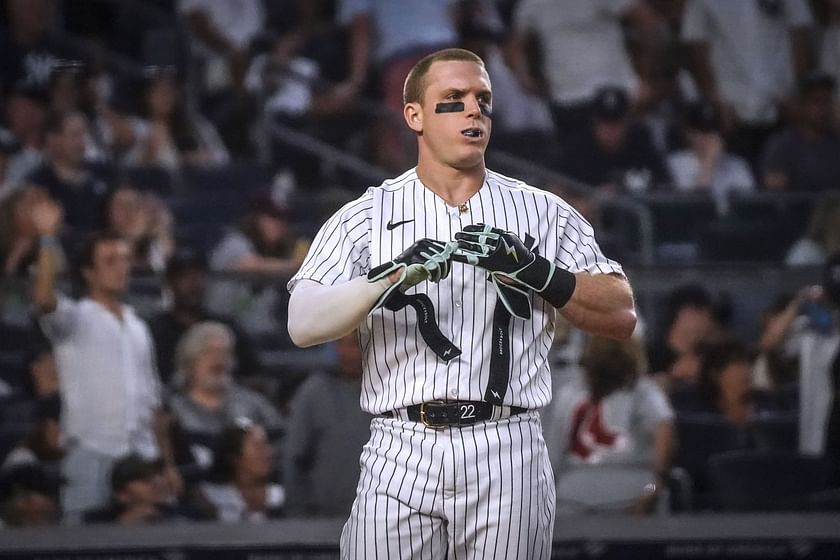 Still, his defense is as good as anyone's in center field and if he can remember how to hit, he will be an impact player. Hunter Renfroe, on the other hand, has a very strong arm for a corner outfield slot and has a pedigree for hitting home runs.
If both of these players can even remotely touch their normal production, then the Reds will have added to their outfield and boosted their playoff chances for very little cost.
Edited by Zachary Roberts