When it comes to warm-weather food, my mind usually goes to seasonal faves like burgers, watermelon, tomatoes, grilled hot dogs, and corn. But there's another super springy ingredient that it would be a shame to forget about: pesto! Basil is about as fresh as it gets. And even though you can get great jarred pesto year-round, there's nothing like some freshly blended pesto in the warmer months to jazz up even the simplest of meals. Since we could all use a little more pesto in our lives, we've rounded up the best pesto recipes we could find.
Pesto and pasta go together beautifully, but there is actually so much more that you can do with this delicious condiment. You can drizzle it over a buddha bowl, use it as the base of a pizza, or serve it alongside any protein or veggie. Much like hummus, there are lots of variations on traditional pesto recipes, but today we're mainly sticking with the OG (barring a few standout exceptions).
Featured image by Michelle Nash.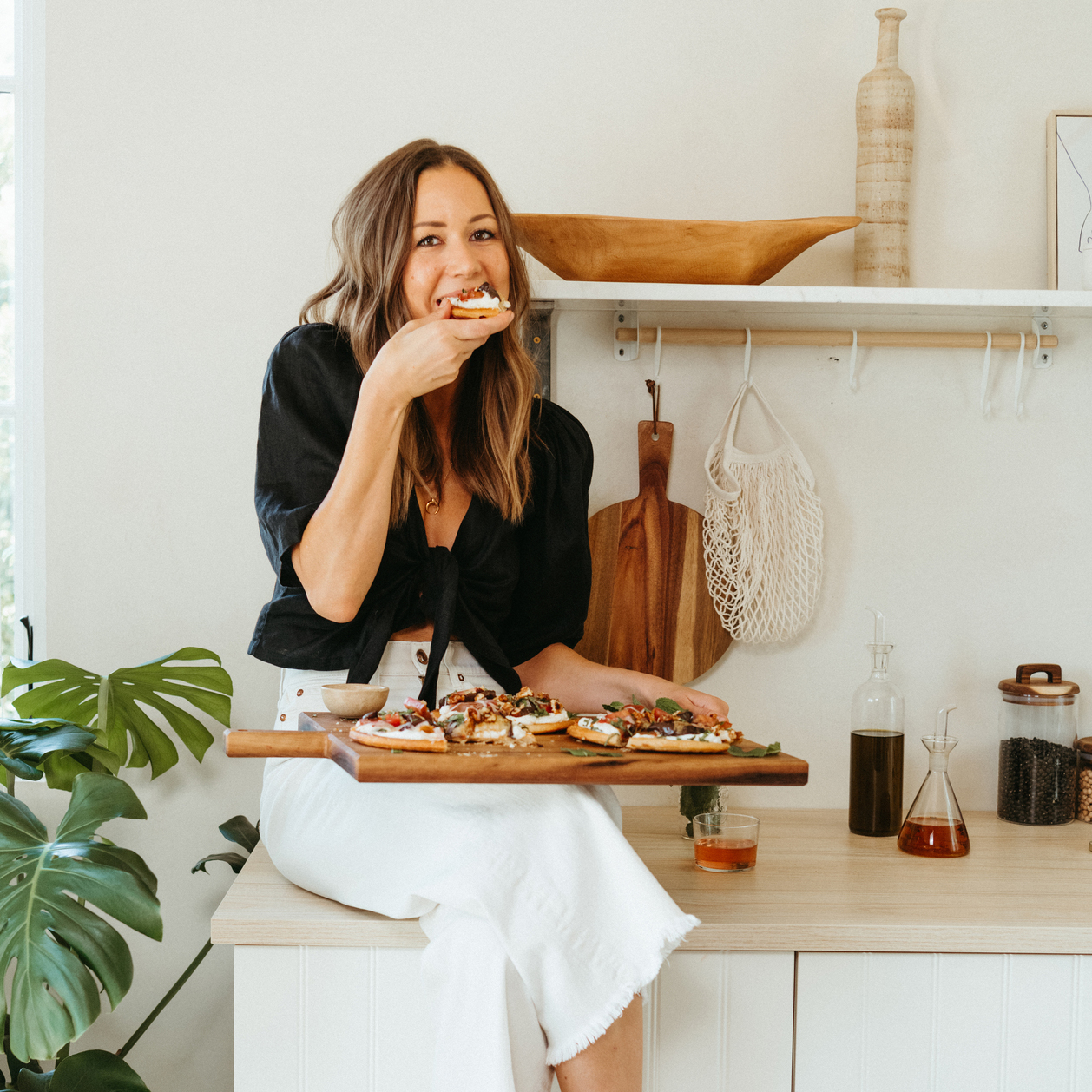 Subscribe
Our Top 10 Recipes
Sign up to receive a FREE E-BOOK of my top 10 most popular recipes of all time!
Thanks for Signing Up!
Oops!
Looks like you're already signed up or your email address is invalid.
Oops!
Looks like you unsubscribed before click here to resubscribe.
How to Make Pesto You'll Want on Everything
Hailing from Genoa, Italy, pesto sauce traditionally consists of crushed garlic, pine nuts, salt, basil, and a hard cheese like Parmigiano Reggiano or pecorino, all mixed together with oil. If you've got a food processor, then this is the best time to use it. But that doesn't mean you can only use pesto on Italian dishes. It goes well with just about everything!
And while the traditional addition of cheese means this tasty spring and summer staple is off-limits for vegans, we have a plant-based recipe that everyone will be raving about. Try this quick and easy vegan pesto recipe that you can whip up at home. And keep reading for 15 of the best pesto recipes on the internet that'll give you all kinds of inspiration for what to do with it.
Pro tip: Eat the pesto immediately or store it in a sealed jar for up to a week. If you're storing for later use, pour a generous amount of olive oil atop the pesto to form an oily seal. It will prevent the pesto from turning dark. Stir the oil into the sauce before using it.
The Best Pesto Recipes on the Internet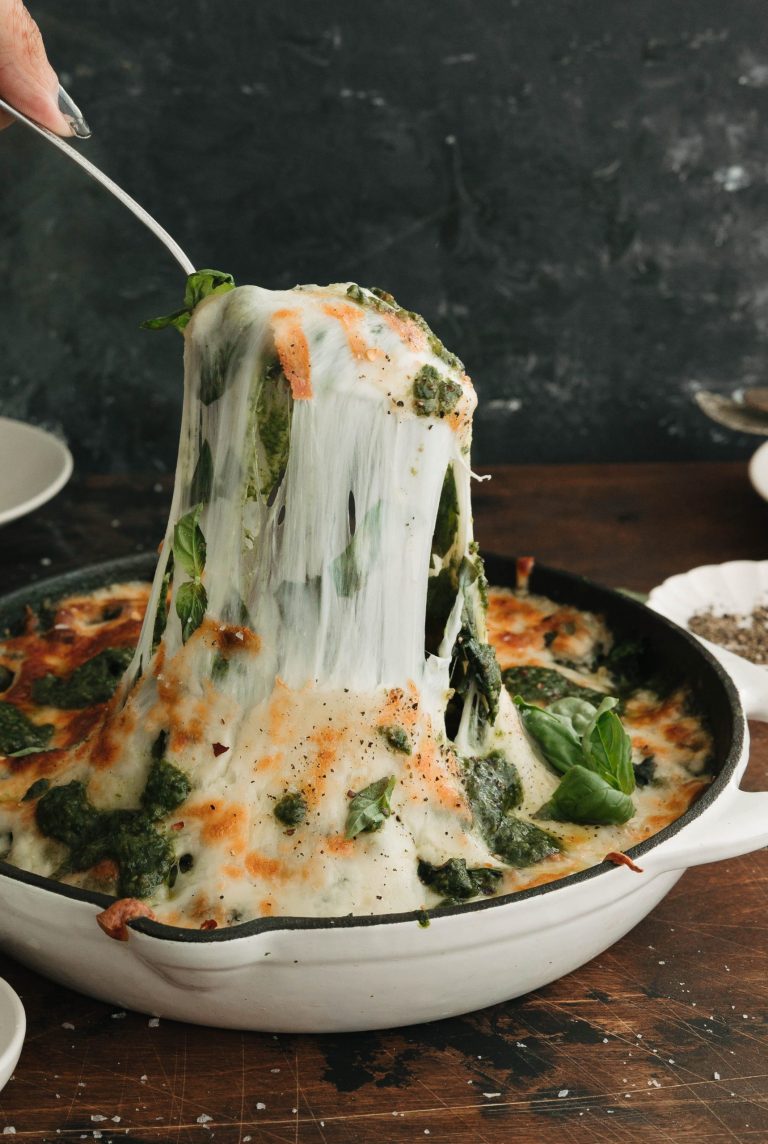 Why We Love It: A good weeknight pasta recipe is a must during the spring and summer—seasons when you're trying to minimize your time spent in the kitchen. I kid you not, this recipe calls for only six ingredients and just a few minutes of hands-on time (most of the work is done in the oven). Serve it alongside a fresh green salad with a zippy dressing. Dinner plans, made.
Hero Ingredient: I'm a gnocchi lover, so anytime I see the potato pasta called for in a dish, I instantly swoon. They're the perfect base for any sauce—pesto in particular.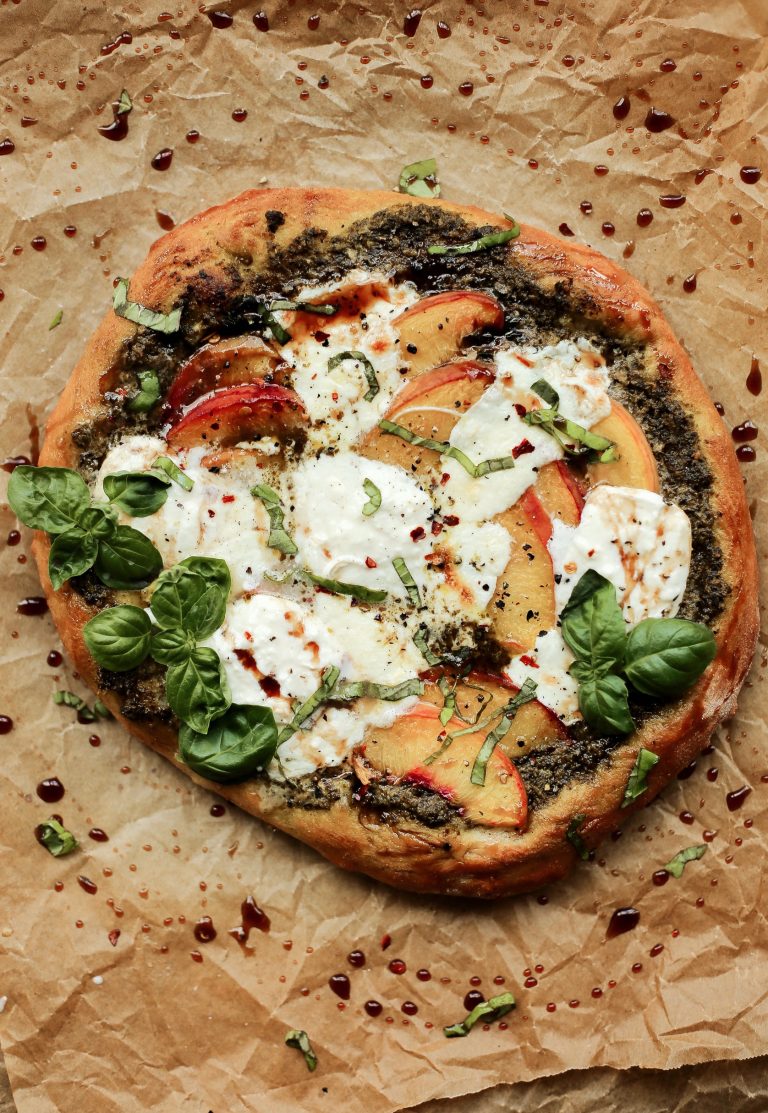 Why We Love It: Homemade pizza always hits the spot, and this recipe is a delicious homage to our favorite summer flavors. The combination simply cannot be beaten. You get an herby zing from the pesto, a salty, creamy bite thanks to the mozz, a burst of sweetness from the peaches, and a tang from the balsamic glaze. Yum!
Hero Ingredient: The peaches steal the show on this fantastic pizza recipe.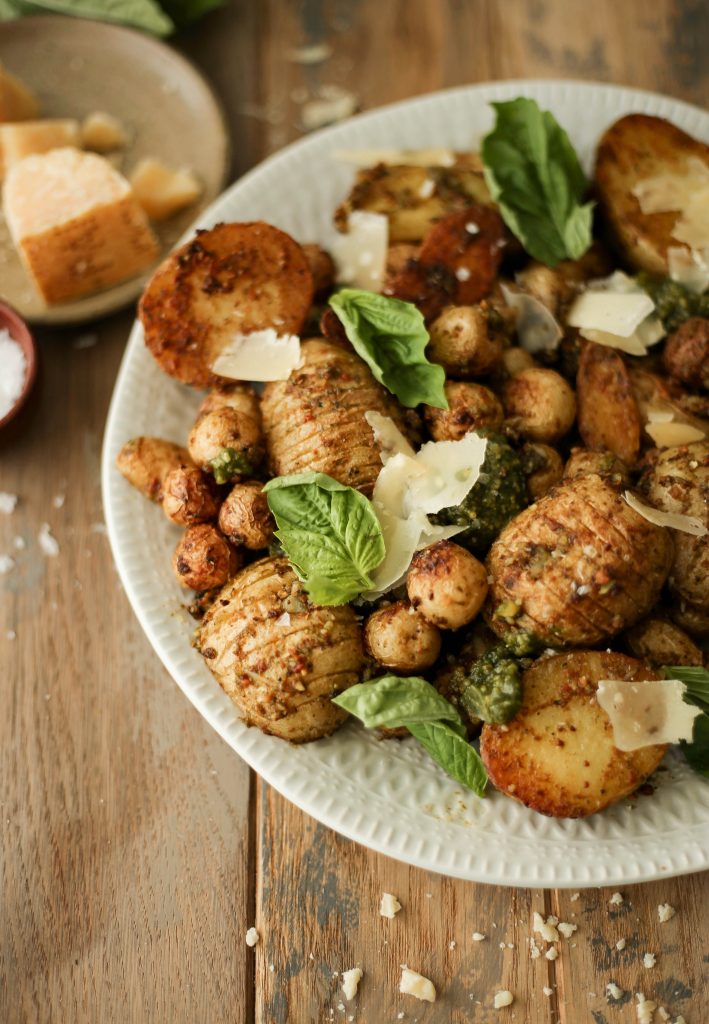 Why We Love It: In need of a perfect spring side that goes well with just about anything? These pesto-parm potatoes take your favorite flavors, jazz them all up, and a few minutes later, you have a delicious, satisfying side dish that's sure to please everyone.
Hero Ingredient: With only five ingredients, all the components of this dish shine. But what really steals the show? Nothing compares to the creamy bite of perfectly-cooked potatoes. Fingerlings are my fave.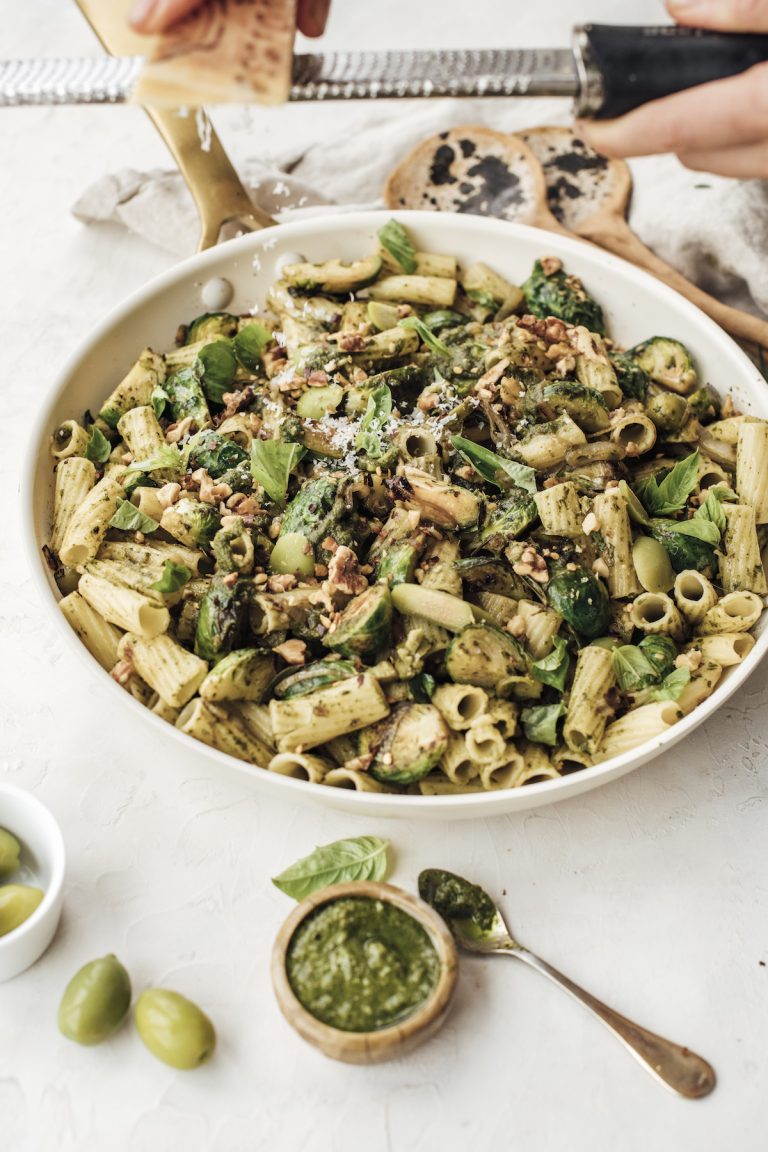 Why We Love It: This dish is perfect for large groups—it's easy to double and can be served at room temp. The flavors are unexpected and unmatched. I guarantee everyone will be asking for the recipe.
Hero Ingredient: I won't lie: I didn't expect to love this kale-ified pesto as much as I do. It's a bit heartier than your standard pesto, and it coats and clings to each tube of rigatoni perfectly.
Why We Love It: Prefer carrots as your pesto base? Stay with me. After charring carrots on the grill, you'll add them to a food processor or blender with mint, garlic, walnuts, olive oil, honey, zest, and the juice of an orange. The flavors are so unique and blend well with this dish's other players. It's sweet, spicy, and just a little bit smoky. I won't blame you if you go in with a spoon.
Hero Ingredient: A sprig of mint in the pesto and to garnish add beautiful fresh flavor.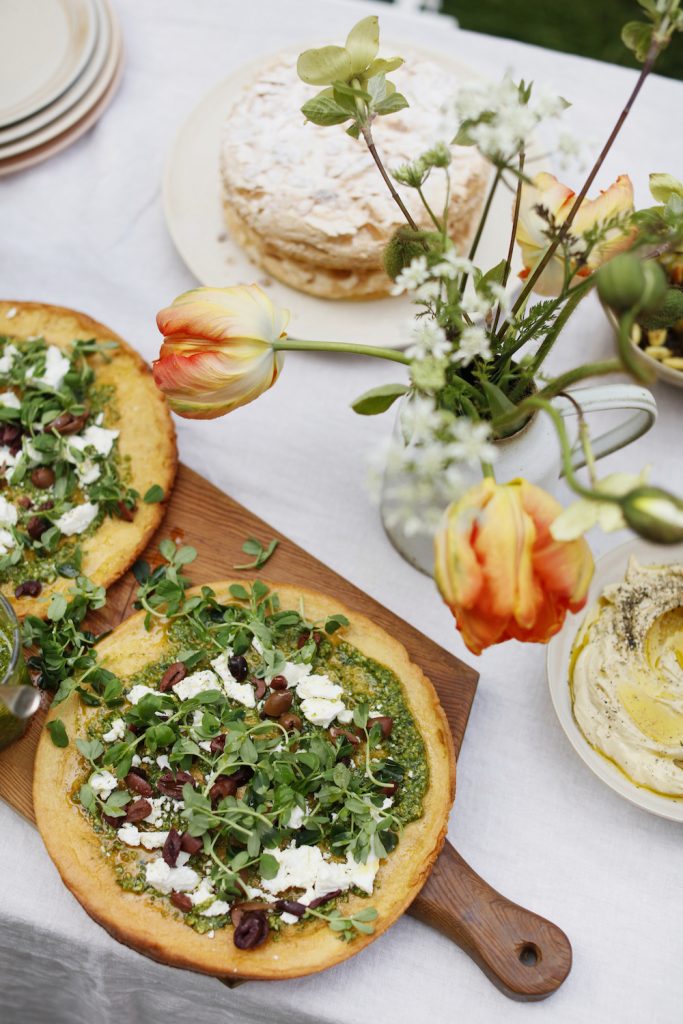 Why We Love It: This is a great option if you're entertaining gluten-free guests. Chickpea flour serves as the base for your farinata, creating a nutty and substantial foundation that you get to pile high with jammy caramelized onions and a hazelnut-arugula pesto that perfectly encapsulates the flavors of spring.
Hero Ingredient: When it's bright and fresh flavor I'm craving, only arugula will do.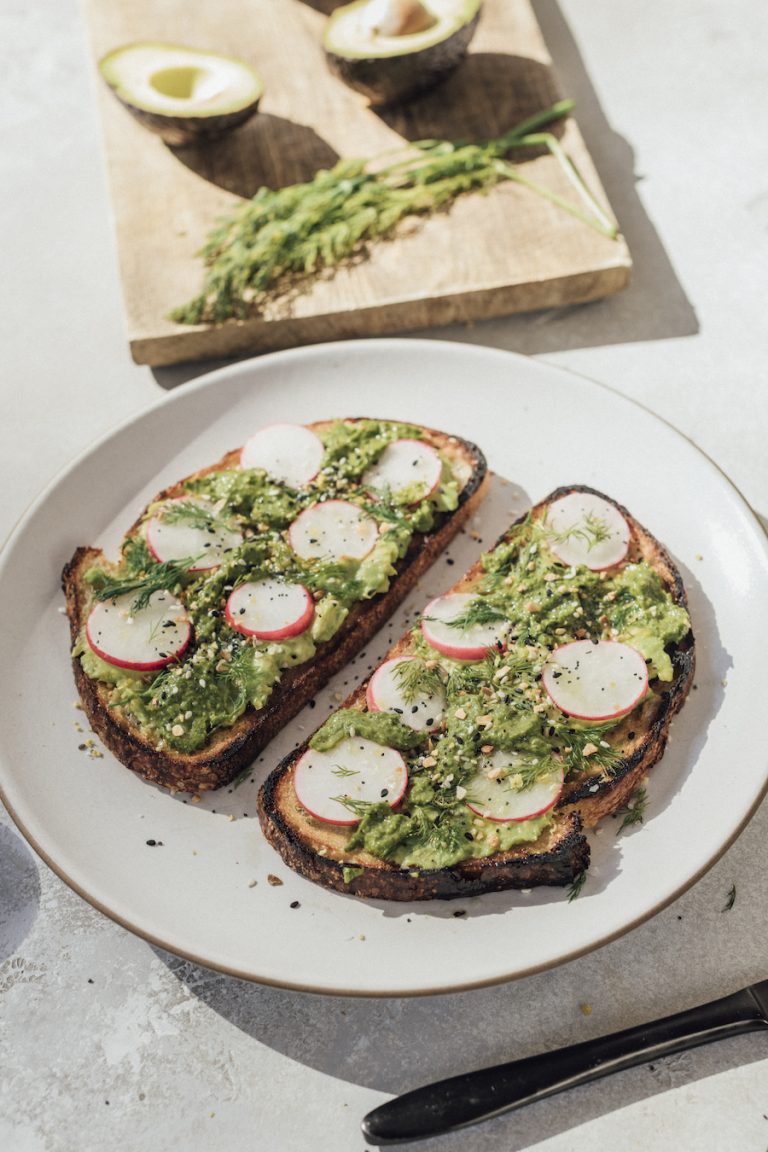 Why We Love It: Add a little something special to your everyday breakfast staple with this delicious spin on a classic. Pile toasted sourdough with a thick layer of avocado, vegan pesto, a squeeze of honey to taste (just trust), and cucumber or radish for texture. It's easy to make, colorful, tasty, satisfying, and healthy.
Hero Ingredient: Is your avocado toast really complete without everything spice?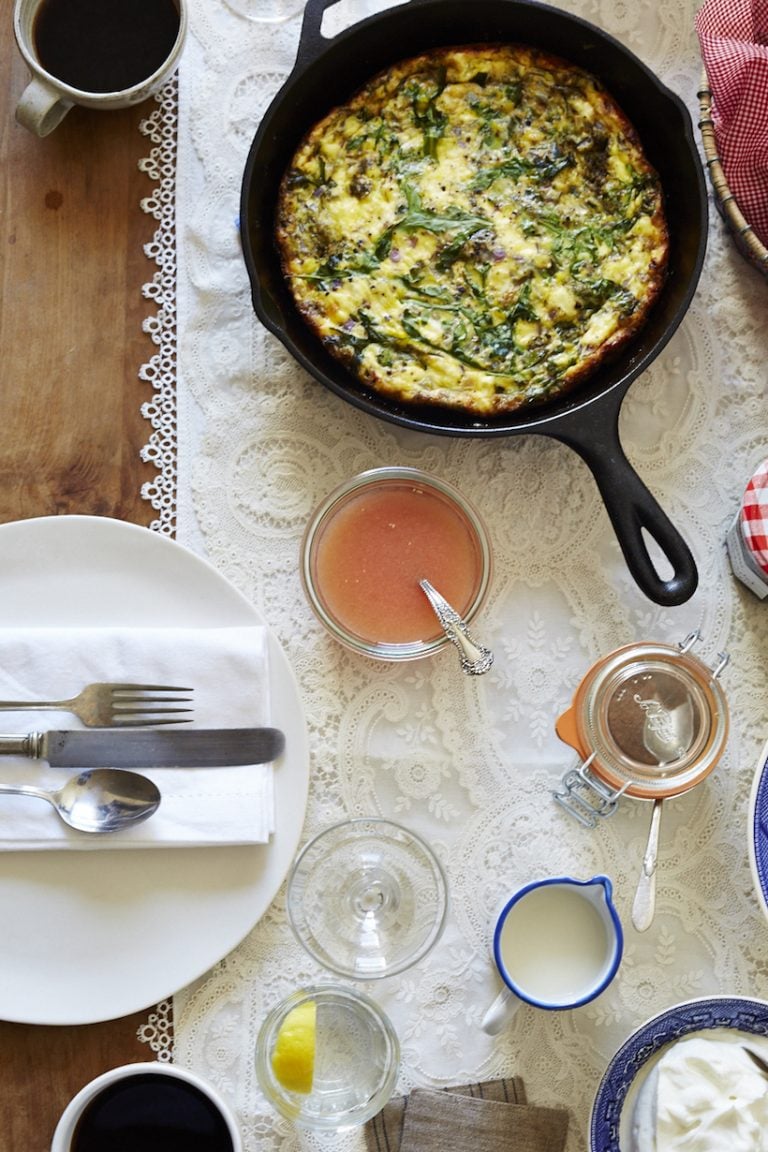 Why We Love It: Frittatas are the perfect brunch food, but if you're like me, then you love to eat them just as much for dinner as well. It's a one-pan meal that's easy to throw together, filling, healthy, and satisfying. The pesto gives this frittata a bright, herby zing that goes perfectly with a goat cheese tang.
Hero Ingredient: Goat cheese just makes everything better, don't you think?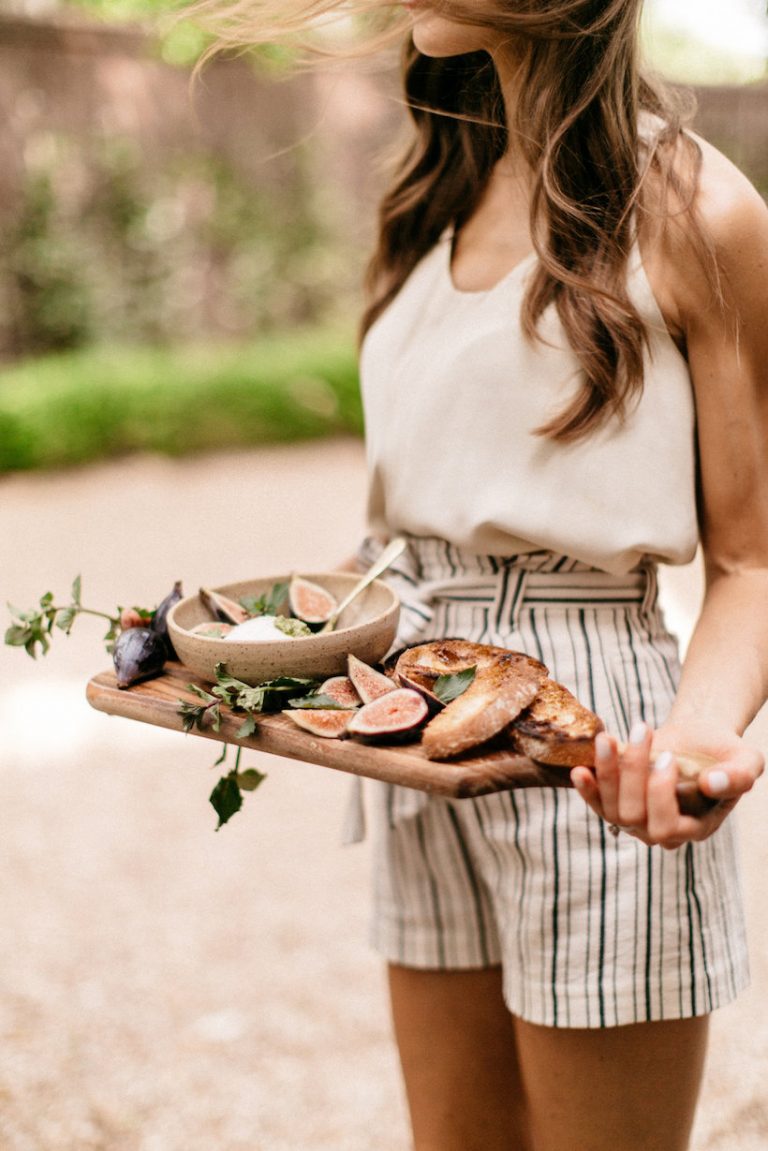 Why We Love It: A burrata appetizer is always a crowd-pleaser, but the addition of pesto and figs really kicks it up a notch. It's an incredibly simple dish that nevertheless feels very elegant. Since figs have a short season, feel free to swap them out with cherries, peaches, or pears.
Hero Ingredient: I bet you thought I was gonna say burrata, but surprise—it's the figs. Make sure they're really ripe and sweet since they are the star of this dish.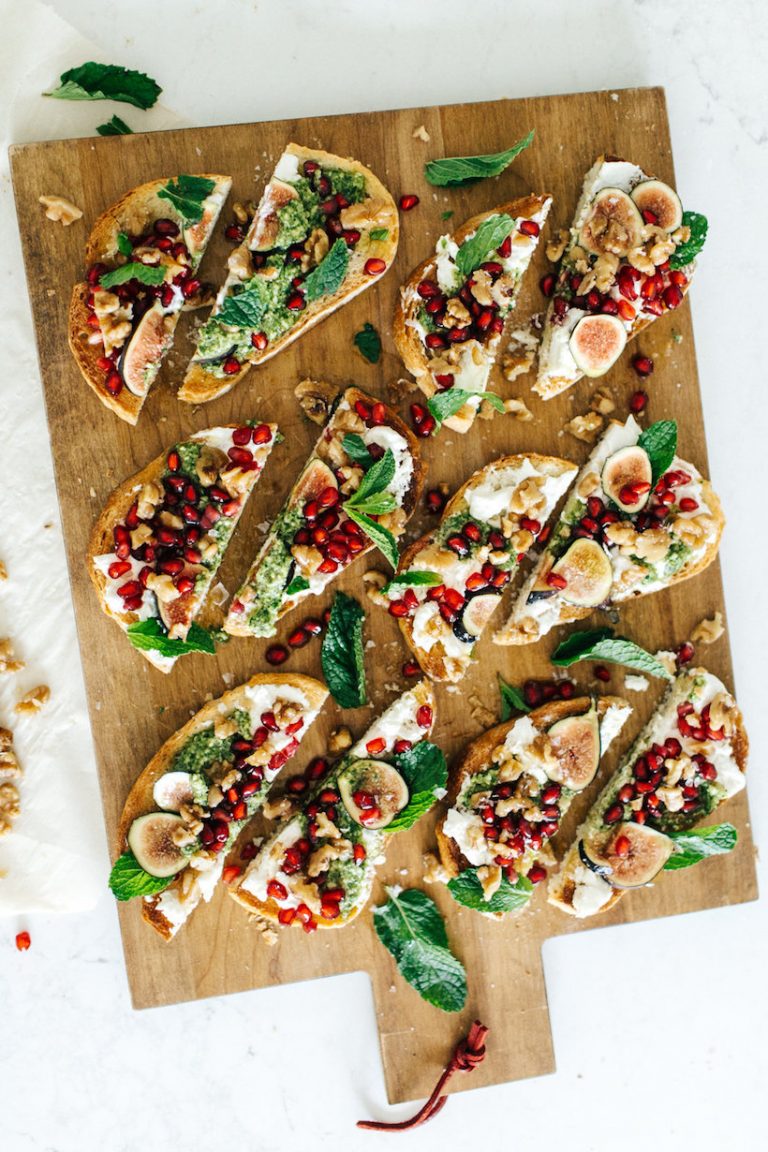 Why We Love It: In need of an elegant appetizer but short on time? Look no further. These simple toasts are piled high with creamy burrata, sweet and crunchy walnuts, and fresh mint pesto. Because pomegranates are in season during the colder months, feel free to omit if you can't find them. Who doesn't love a monochromatic snack?
Hero Ingredient: Okay, this time it's the burrata.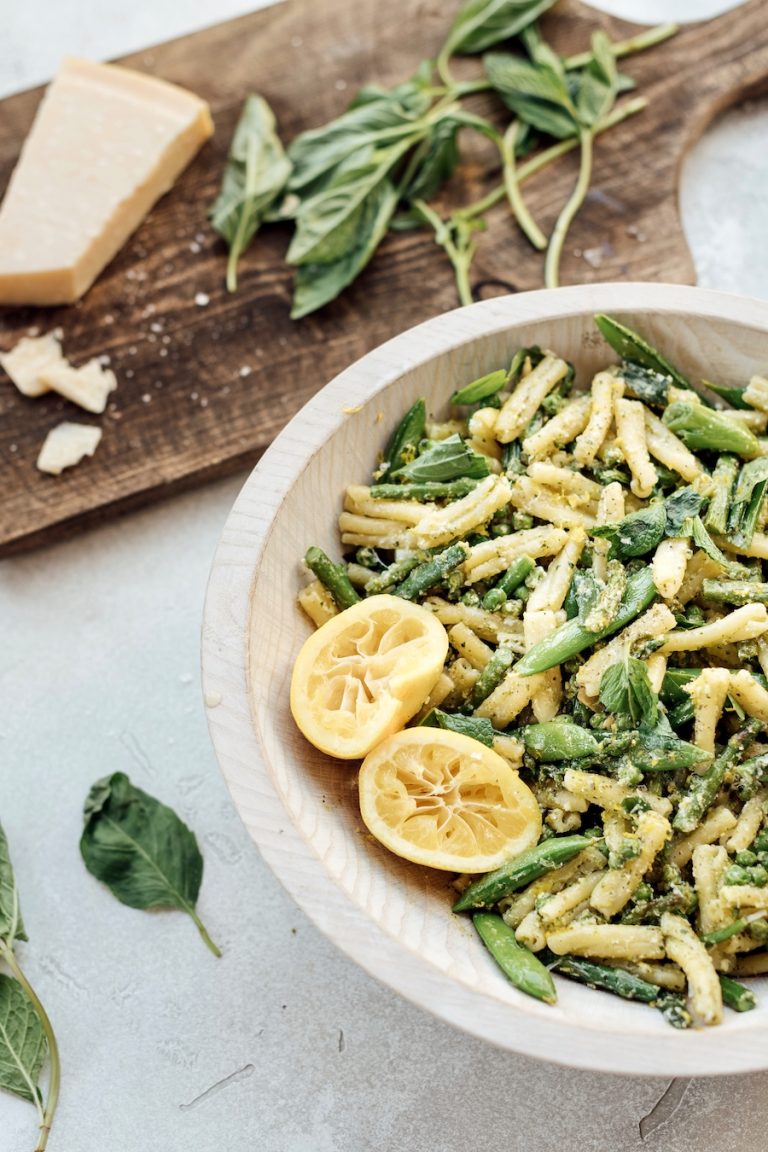 Why We Love It: It's so much easier to make than it looks, so you can whip together a seriously impressive dish with minimal effort. As if that weren't enough, it's bursting with flavor, is nutritious and healthy, and easy to clean up. Just be sure to chop all your veggies so they're about the same size to help them cook evenly. You want crisp, tender veggies that don't get mushy.
Hero Ingredient: Lemon zest is technically an optional garnish, but it adds a brightness and acidity that you won't want to miss out on.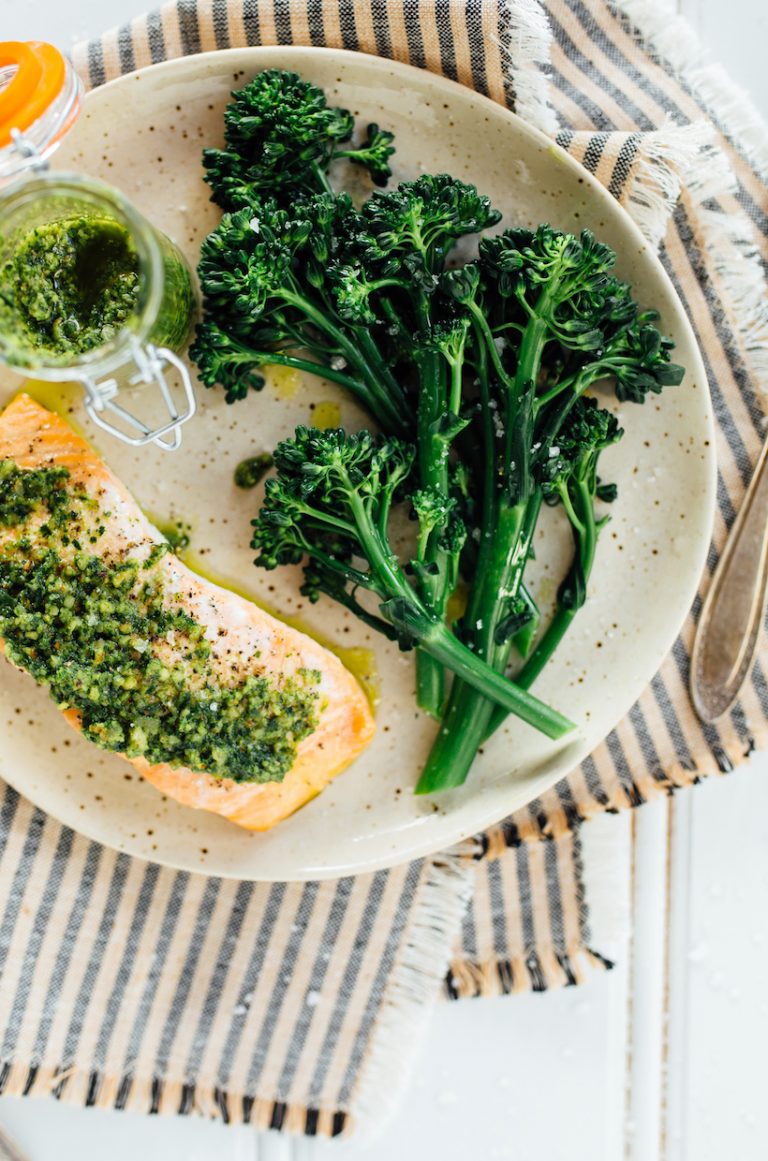 Why We Love It: As healthy as it is flavorful, this baked salmon recipe only uses five ingredients and still manages to be hearty and filling. It's the perfect weeknight meal and the salmon makes an excellent vessel for our beloved pesto sauce. Treat yourself to a delicious, flaky protein in just 15 minutes flat!
Hero Ingredient: Broccolini's tender stalks cook much quicker than broccoli but it's just as rich in vitamins like A, C, and K, while also being a great source of calcium.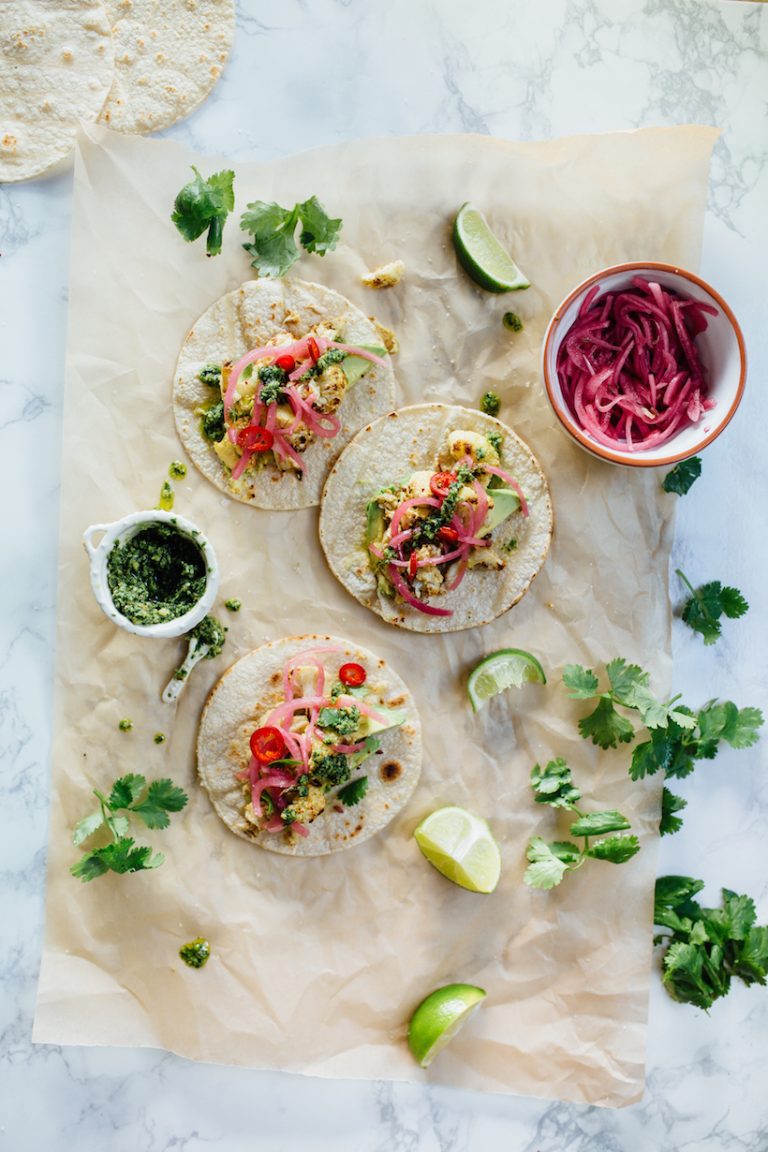 Why We Love It: Not only are these tacos packed with nutritious ingredients, but they're a delicious and filling meal that satisfies the weekly taco hankering. The tacos happen to be vegan and gluten-free, with a cilantro pesto that puts a twist on your everyday recipe.
Hero Ingredient: Roasted cauliflower is incredibly versatile and never more so than when it transforms a taco.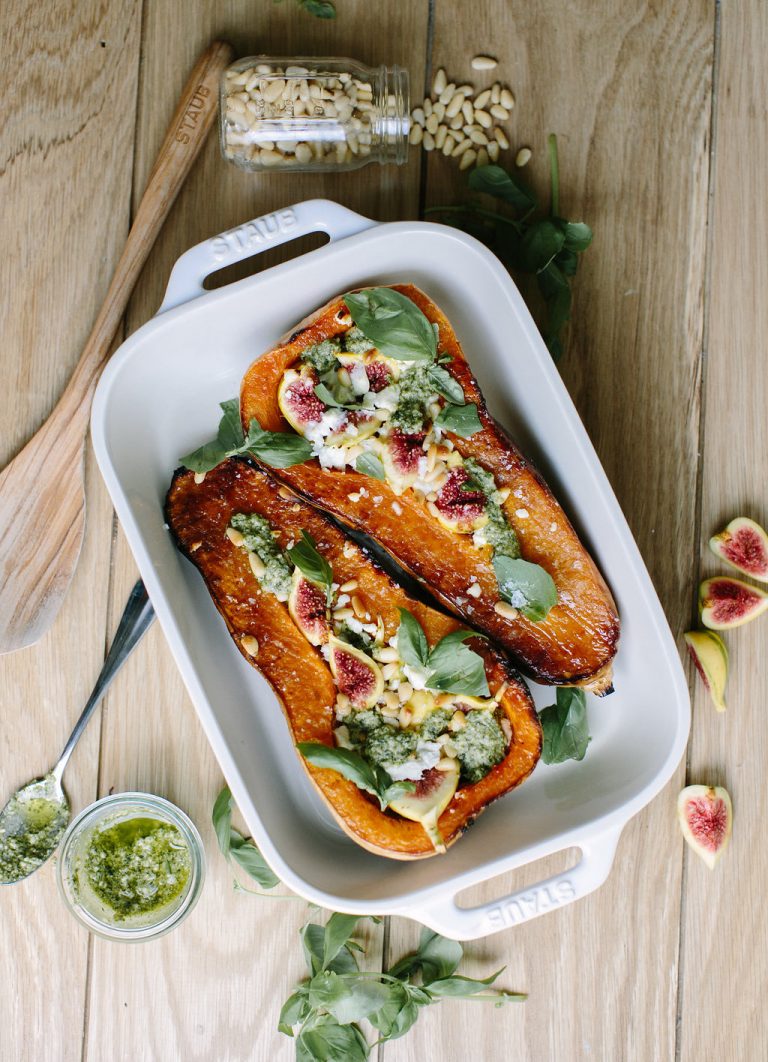 Why We Love It: While I love any and all opportunities to devour butternut squash, I'm not in love with the laborious process of peeling, chopping, and de-seeding the squash. Good news: this recipe streamlines the process. And when your dish is complete, you're left with a perfectly caramelized vehicle for all your favorites: tangy goat cheese, fresh and salty pesto, figs, and pine nuts for that non-negotiable crunch.
Hero Ingredient: As I said, pine nuts: non-negotiable crunch.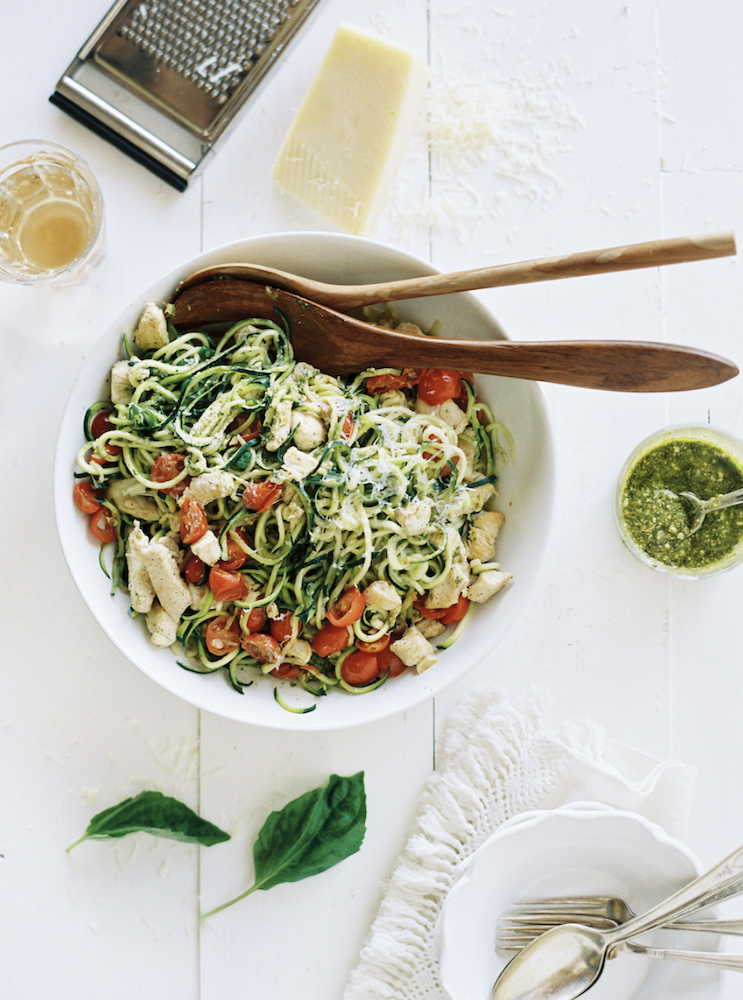 Why We Love It: Sometimes you just want something that gives you the essence of pasta but isn't as heavy. That's where zucchini noodles come in. This is a light and delicious recipe that is easy to throw together and tastes like a dream.
Hero Ingredient: If you've never tried zucchini noodles then let this dish be your intro. They're easy to make if you have a spiralizer. But if you don't have one you can generally find them already pre-spiraled at your local grocer.
This post was originally published on July 1, 2021, and has since been updated.