When I first heard the concept behind the Living by Design Virtual Showhouse, I'll admit—I was equal parts intrigued and confused. But when I fully wrapped my head around the innovative idea and the Embello team invited me to come on board as one of the designers—I jumped on board. Here's the scoop:
The Living by Design Showhouse is a virtual, interactive and fully shoppable experience that is created to inspire with fresh, original ideas and new products from an incredible roster of brands. Since the house is virtual, there are no practical constraints, meaning designers have free reign to design what's new and next in home design. I was thrilled to join designers like Bobby Berk and Brigette Romanek, and thankfully I was tasked with a "room" that is right up my alley: the outdoor dining area.
I drew my inspiration for this virtual design from the home's west coast setting in Brentwood, California. I leaned into materials that reflect the California-meets-Mediterranean aesthetic that I'm always drawn to, using terra cotta, textural stucco, warm wood, and tile throughout the space. And of course, I designed it all to be a space intended for intimate gatherings and bringing people together around a table filled with delicious food. I'm so excited to share the final renderings of this space with you, and be sure to head over to the Living By Design Showhouse site to take the virtual tour of the entire home. And be sure to enter for a chance to win $5,000 to upgrade your own home.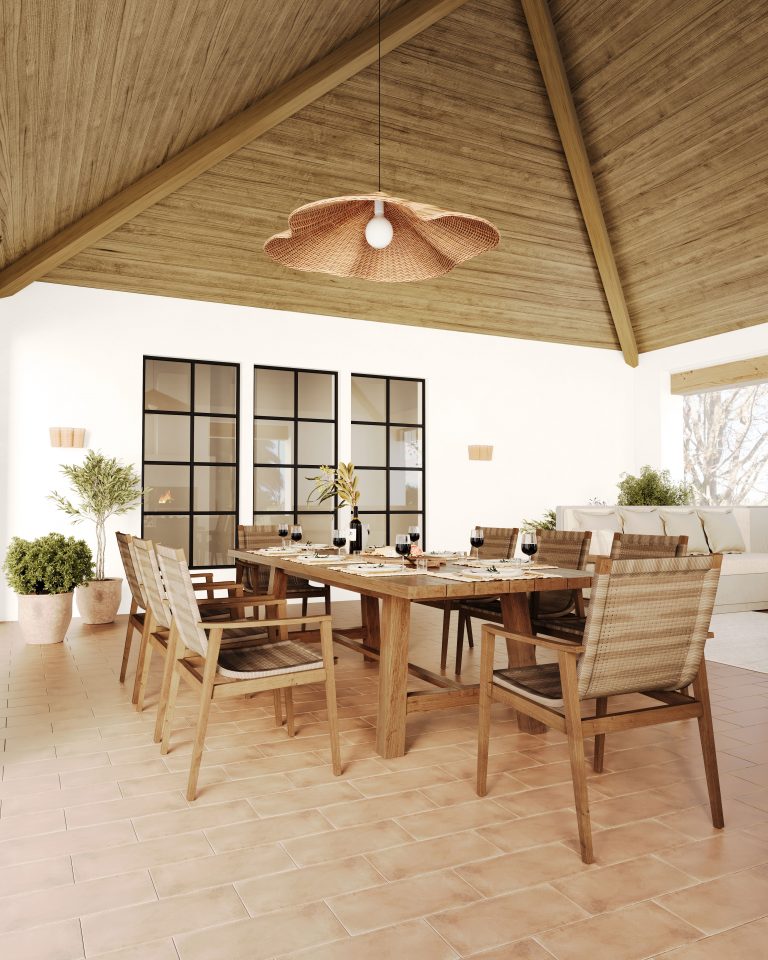 The dining table
The dining table is the heart of this room, so I chose a large farmhouse-style table that's meant for gathering and will never go out of style.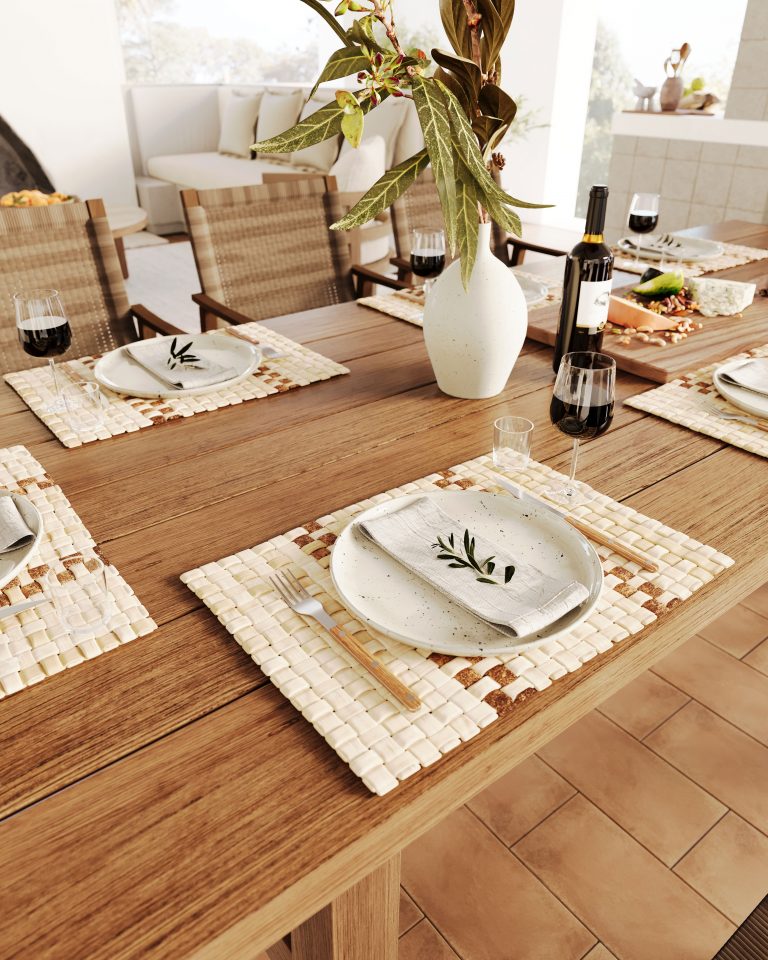 Setting the table
Of course, I set the table with earthy, casual pieces from Casa Zuma. I skipped the linen tablecloth so the beauty of the wood table could take center stage, but added texture with woven placemats and handmade ceramic dinnerware.
The lounge
There was plenty of space for a casual living area off the dining room, so I designed a cozy lounge that's centered around a stucco fireplace. Built-in seating and low, lounge-y chairs create a zone for reading, talking, and chilling outside.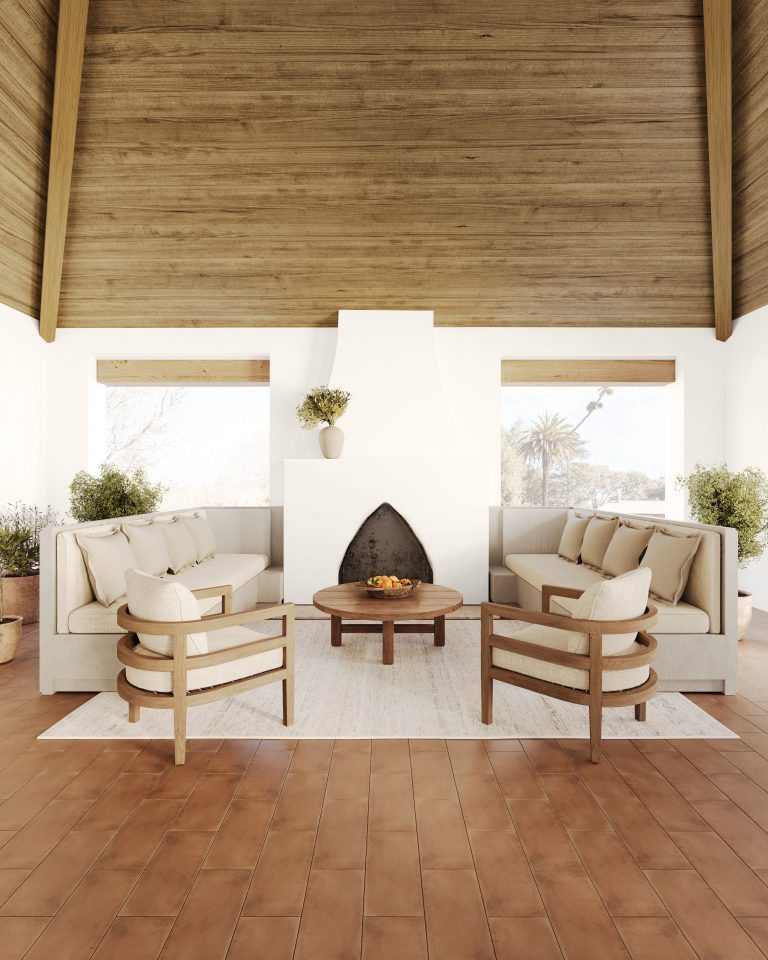 The pizza oven
You guys know that if there's any way possible to add a pizza oven to an outdoor space, I'm gonna go for it! This luxurious version is definitely for my fellow pizza lovers, turning out authentic wood-fired pizzas like an Italian chef. The beautiful tile makes it feel a bit more polished, and concrete counters hold toppings, tools, and fresh herbs for garnish.
***
To see more of this space and take the full tour, head over to the Living By Design Showhouse site!
Thank you to all the incredible sponsors of this article— AHF, Ann Sacks, California Closets, Dunn-Edwards DURA, Kohler, Lamps Plus, Minted, Summer Classics , and YouSee, for transforming my idea into this stunning 3D visualization.