MLB All-Star Ballots are officially open. That means it is officially time to start voting for the best players in baseball this year.
Stars like Adley Rutschman, Aaron Judge, Ronald Acuna Jr., Max Muncy, Matt Chapman and more are looking to earn a place in the game and it's up to the fans to help them get there.
Here's how the MLB All-Star ballot works: After a 25-day first round of voting, the top three vote-getters at each position (nine for the outfield) for both the AL and NL advance to the next round. Then, vote totals get reset, and fans have a 28-hour period to vote from those players. The winners are the starters.
To vote, head over to MLB.com and find the MLB All-Star voting section. From there, you can select a player from each league for each position, with three outfielders. Pitchers are not voted on.
---
Who is on the MLB All-Star Ballot 2023?
Every qualified player for a position is on the ballot, but they can only be at one position. For example, utility infielder DJ LeMahieu of the New York Yankees plays second, third and first base. He's under the third base category, though.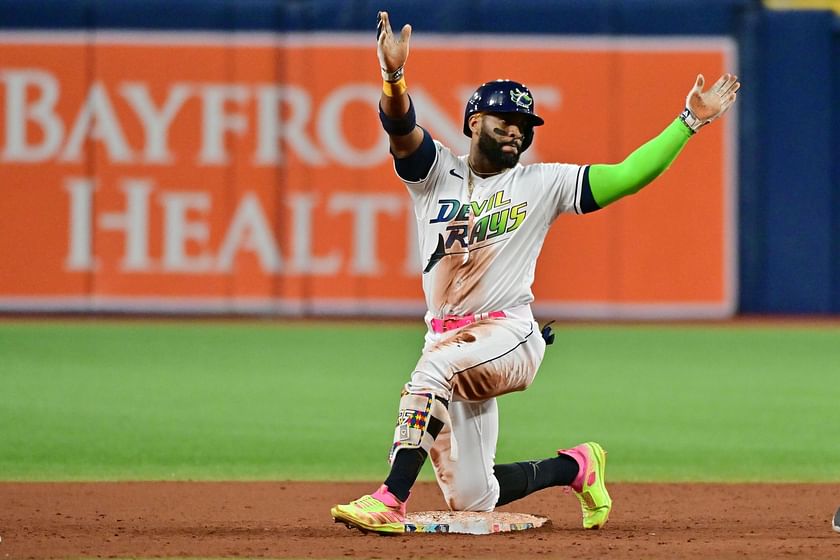 Some players have done well enough to make them early candidates to make the MLB All-Star Ballot when it's all said and done. Aaron Judge, Max Muncy, Ronald Acuna Jr., Pete Alonso, Yandy Diaz, Freddie Freeman, Luis Arraez, Juan Soto, Marcus Semien, Bo Bichette and so many more need your votes now.
Edited by Zachary Roberts