Golden State Warriors superstar point guard Steph Curry is set to miss his first game of the season on Tuesday against the Minnesota Timberwolves. Curry is listed as out due to a right knee sprain. However, according to The Athletic's Shams Charania, he is not expected to miss extended time.
During the latest episode of Bally Sports' "The Rally," Charania provided an update on Curry's knee injury. He said that the two-time MVP is still being evaluated but the Warriors aren't too concerned:
"I'm told the belief is that he has a sprain in his knee. There are further evaluations ongoing," Charania said.
"The good news here is that the team does not expect it's a serious injury. It is not expected to be a long-term absence for Steph Curry."
Tuesday's game will mark the Warriors' second NBA In-Season Tournament game. They defeated the OKC Thunder 141-139 in their first tournament game on Nov. 3.
However, without Curry, Golden State may struggle against a surging Minnesota team that has won six straight games. The Warriors also dropped their previous game against the Timberwolves 116-110 with Curry in the lineup on Sunday, marking their third straight loss.
Curry is averaging 30.7 points, 4.6 rebounds, 3.9 assists, 1.0 steals and 5.6 3-pointers per game on 48.8% shooting through 11 games.
The Warriors (6-5) and Timberwolves' (7-2) In-Season Tournament game will tip off at 10 p.m. EST at the Chase Center in San Francisco, California.
Update: Warriors coach Steve Kerr provided an update on Curry's injury following Tuesday's game. Kerr said that the team received "good news" regarding Curry's MRI results. He added that the two-time MVP is considered "day-to-day" moving forward.
---
Also Read: "There's monetary stakes on the line" – Steph Curry goes in-depth while explaining NBA In-Season Tournament's format
---
How did the Warriors fare without Steph Curry last season?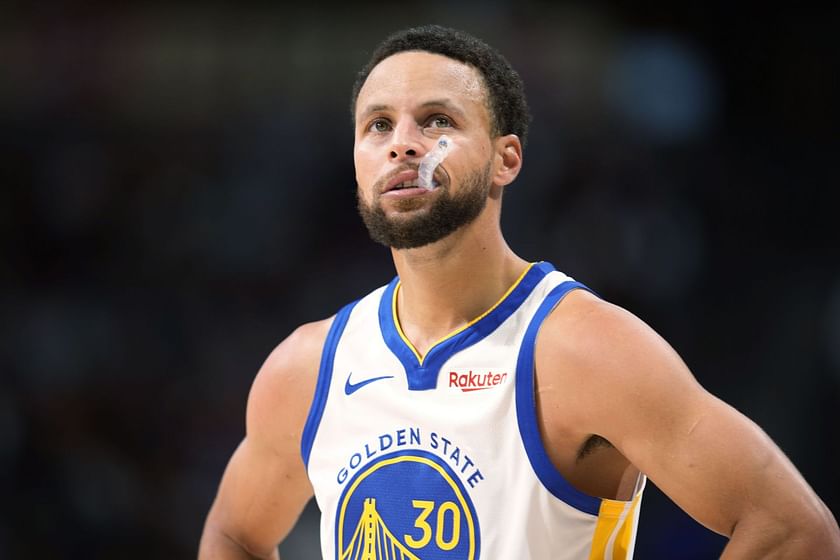 While Steph Curry hasn't missed a game yet this season, he did miss 26 games last season. During that stretch, the Warriors went 14-12. With Curry in the lineup, Golden State went 30-26, not a noteworthy disparity in winning percentage.
However, the Warriors' offense has been extra reliant on the four-time NBA champion this season. Outside of Curry's 30.7 ppg, Golden State's next-highest leading scorer is star shooting guard Klay Thompson at just 16.1 ppg.
In contrast, the Warriors had three players average over 20 ppg last season. These players include Curry (29.4 ppg), Thompson (21.9 ppg) and the now-departed Jordan Poole (20.4 ppg).
So Golden State will need someone to step up and carry a larger offensive load in Curry's absence.
Edited by Tristan Rawcliffe