Though it may not be as buzzy as spirulina or other trending superfoods, chicken is a superhero ingredient. It's a protein powerhouse, fan-favorite for picky eaters, and the perfect partner to almost any flavor combination. Some harp on chicken for being boring or bland, but with a few flourishes, it's easy to transform chicken into something spectacular. When my week is jam-packed, I always find myself searching for delicious chicken recipes with few ingredients that I can pull from my fridge or pantry.
Because like many of us, I prefer to keep things super simple. Throwing in some veggies and starches to accompany chicken—along with a good marinade—can truly elevate even the simplest recipes. An easy way to make your chicken all the better? Investing in a meat thermometer. The tool ensures your chicken is juicy and tender without any dryness. With a combination of perfectly cooked chicken, nutritious veggies, and tasty carbs, it's hard to imagine how dinner could get any better.
We've rounded up some of the best chicken recipes that won't require an extra trip to the grocery store. Keep reading, write a short and simple list, and get to it. Meal prep, made ridiculously easy.
Looking for more meal prep tips to transform your weeknights? In this video, Camille shares easy ideas that help her get delicious and healthy meals on the table without breaking a sweat.
15 Easy Chicken Recipes With Few Ingredients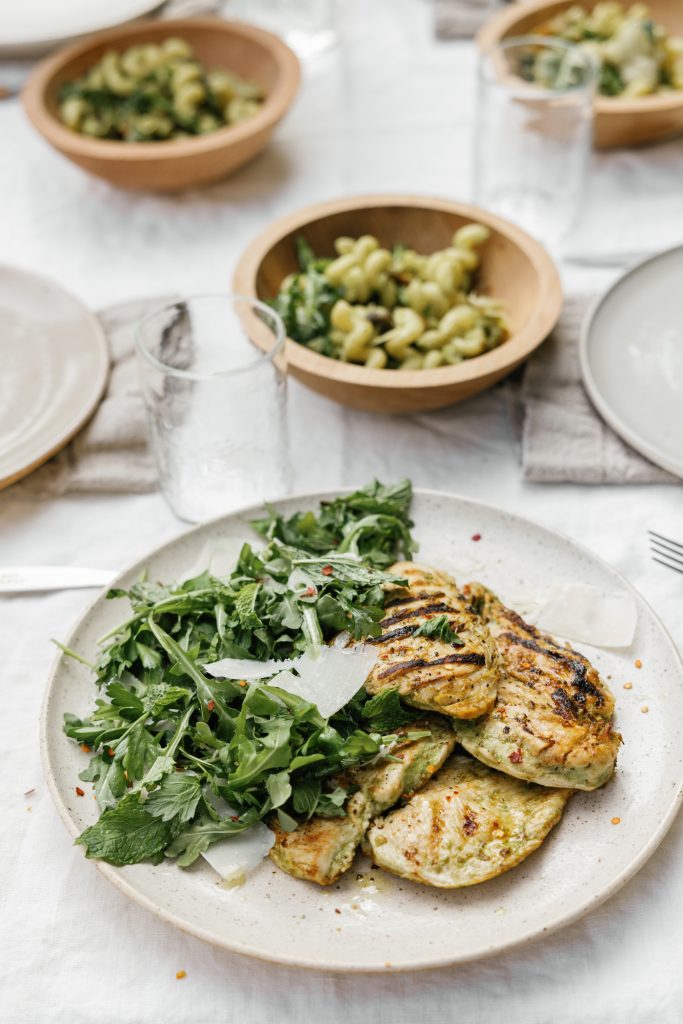 Why We Love It: This grilled chicken recipe is one of my all-time favorites. The marinade tenderizes the chicken while infusing it with a medley of aromatic goodness. Fresh parsley adds a vibrant herbaceous note, while a touch of honey brings a delightful hint of sweetness.
Hero Ingredient: If you haven't tried marinating your chicken in yogurt, I highly suggest this recipe be your first try.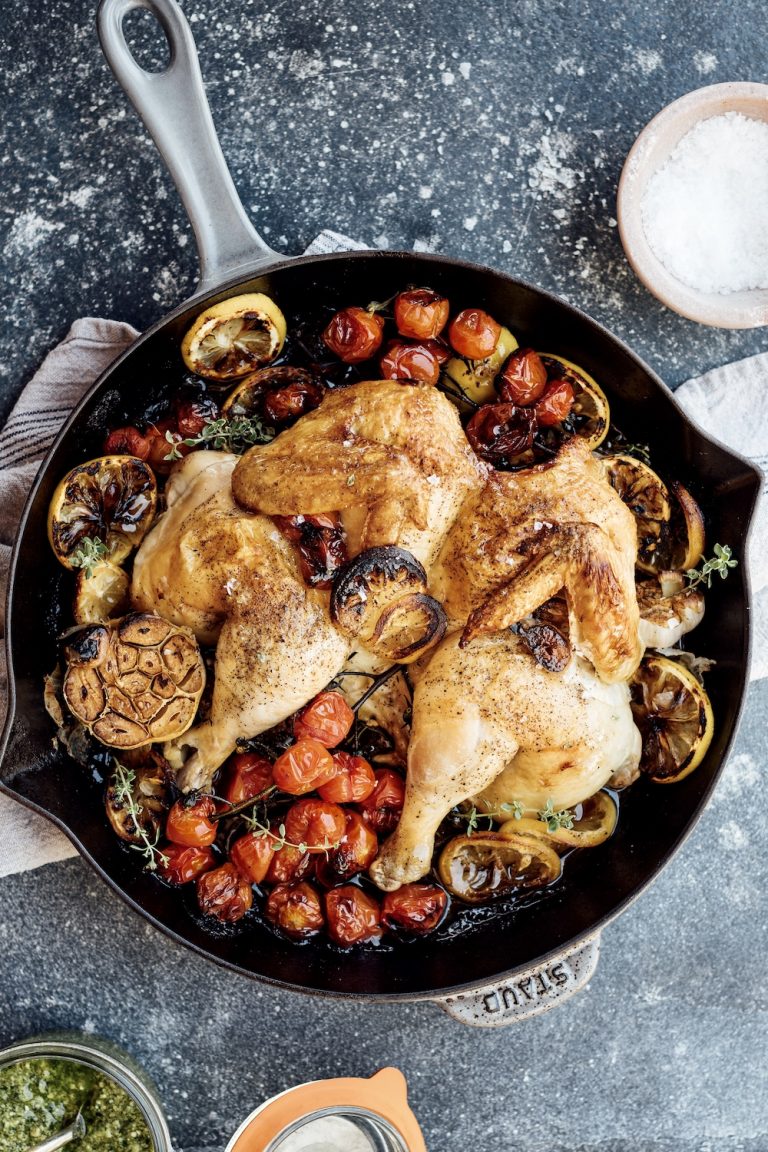 Why We Love It: Roasting a chicken is a simple strategy to minimize the ingredients you're working with. Tossing in cherry tomatoes to roast alongside your chicken creates a delicious sauce on its own. And when paired with a mouth-watering cilantro salsa verde, the result is a low-stress, balanced meal.
Hero Ingredient: The squeeze of a lemon is the secret to the best roast chicken.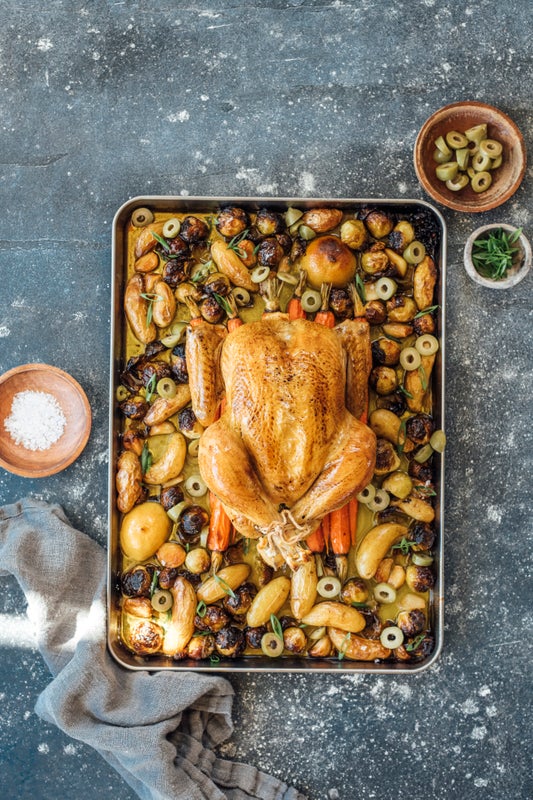 Why We Love It: One pan meals have my heart. Food stylist Maite Aizpurua shared with us one of her go-to confit recipes that uses ingredients you likely already have in your fridge. All of the ingredients are roasted together and topped with olives and green onion for a juicy entree with built-in sides!
Hero Ingredient: Don't skimp on the olive oil.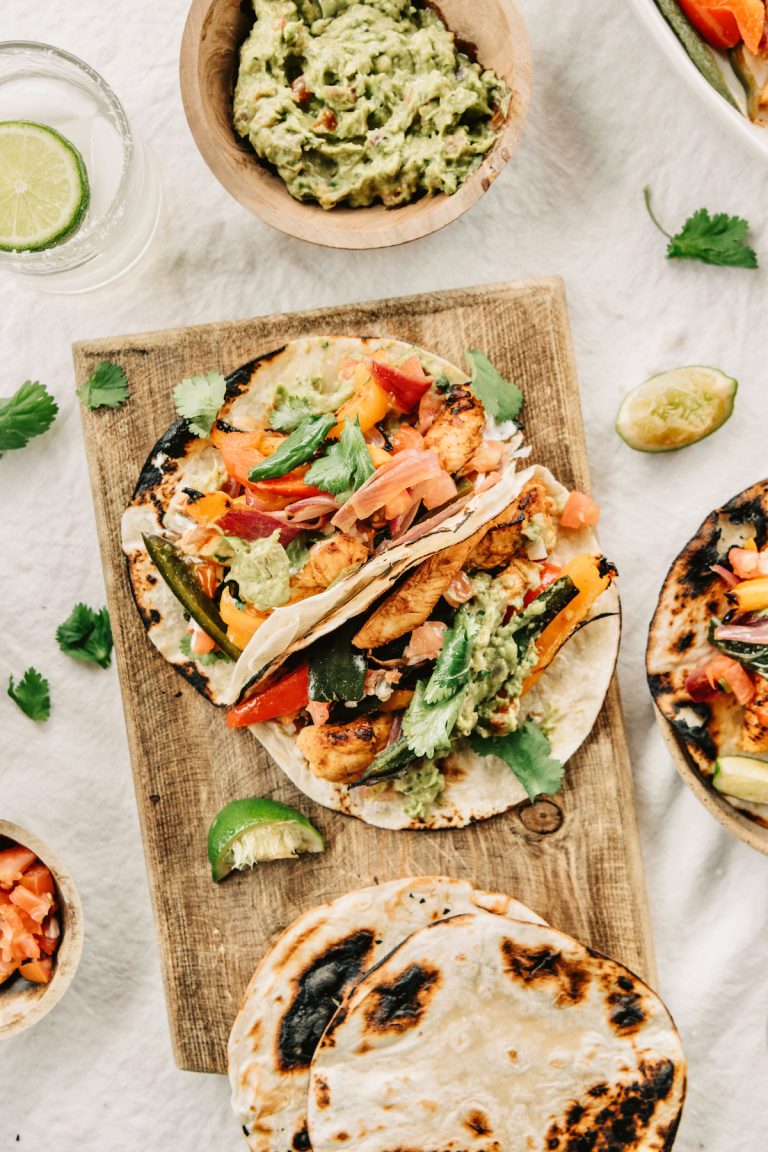 Why We Love It: These sheet pan fajitas are one of our most well-loved recipes. The chicken is juicy and zesty with a limey marinade. The best part? The entire dish will set you back only five ingredients. Brilliant.
Hero Ingredient: Cilantro and fajitas are a match made in heaven.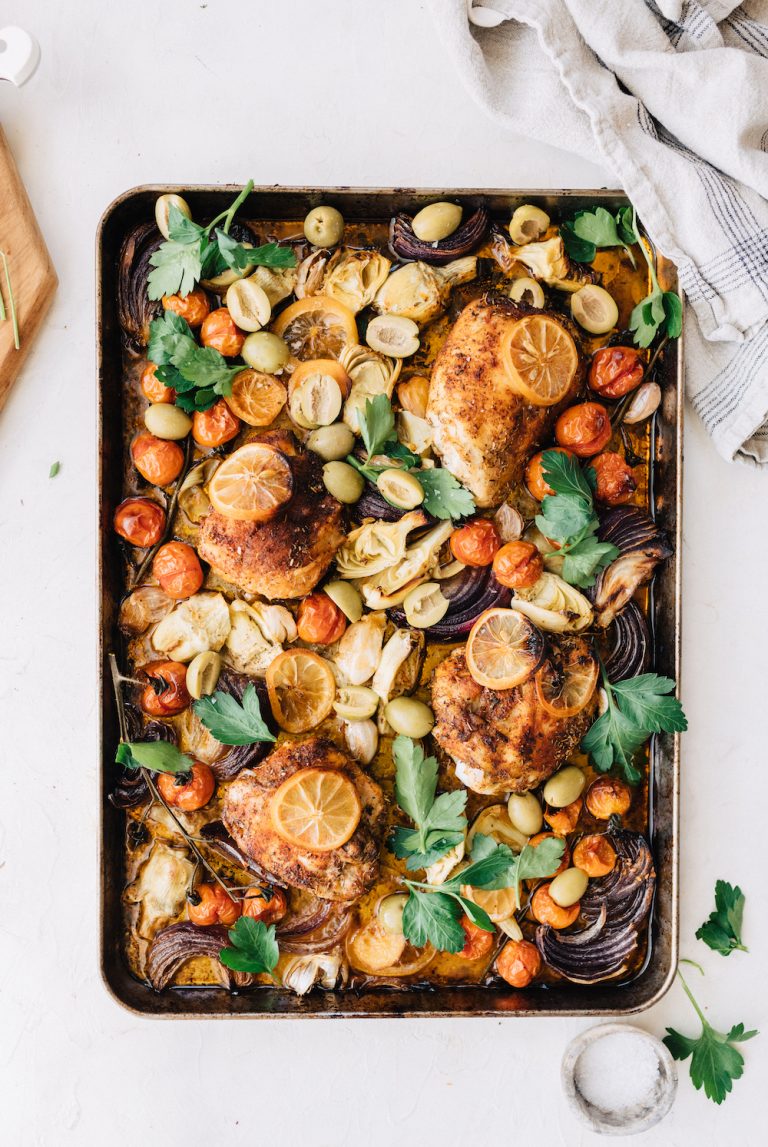 Why We Love It: Becoming an adult is realizing that artichokes are a highly underrated vegetable. Whether you're enjoying artichoke hearts in a creamy pasta—or roasted with chicken and veggies like in this recipe—they're a standout ingredient that can add a bit of flare to any meal.
Hero Ingredient: Roasted cherry tomatoes add a sweet, juicy burst of flavor to your chicken.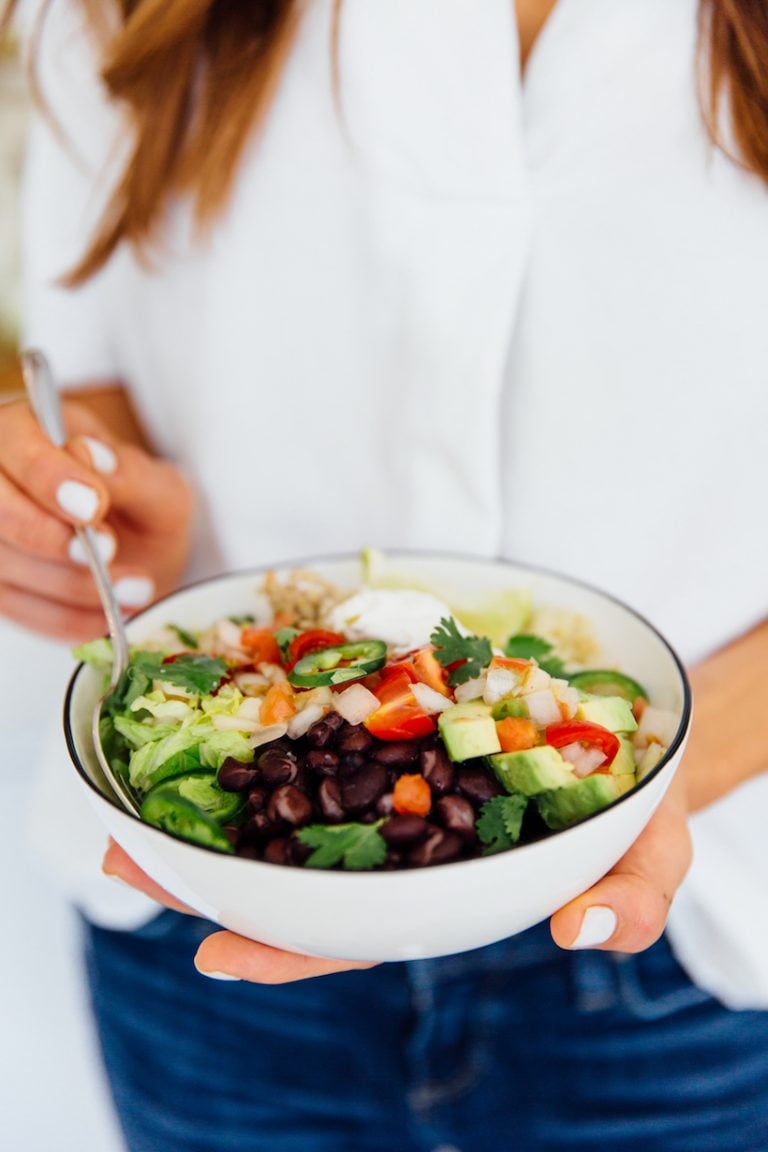 Why We Love It: When I'm low on ingredients, one of the first things I do is check if I can form a balanced bowl from the groceries I have on hand. Burrito bowls are one the simplest variations, and the toppings are up to whatever your heart desires. Keep it minimal with black beans and pico de gallo, or pair your slow cooker chicken with anything from sour cream to smashed avocado.
Hero Ingredient: Enchilada sauce is the secret to the most flavorful slow cooker chicken.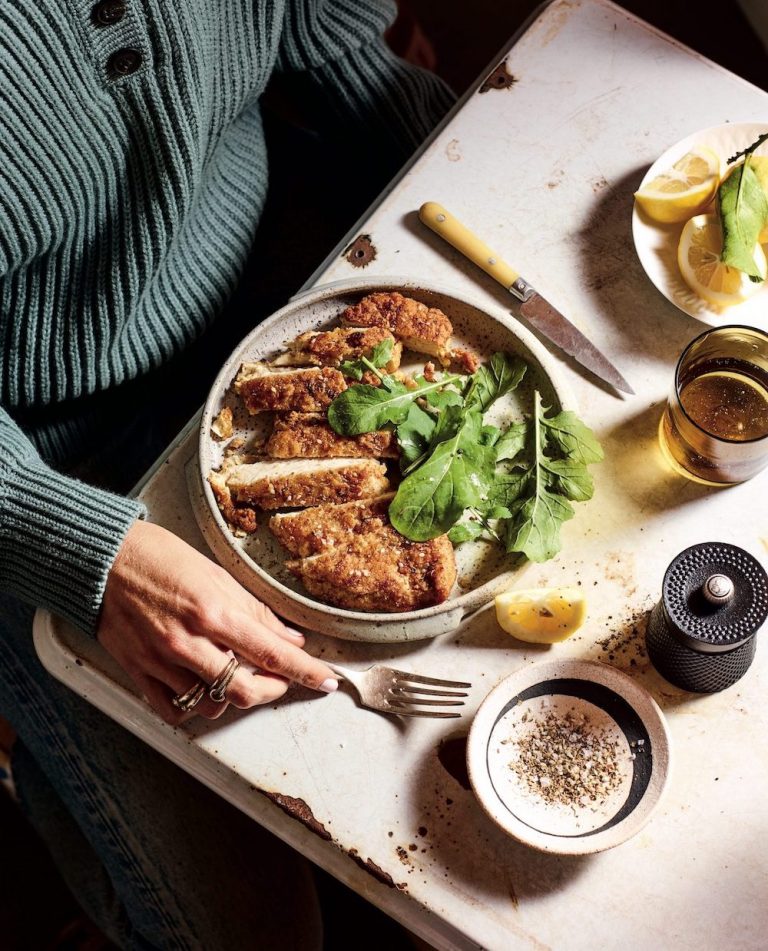 Why We Love It: Za'atar seasoning is one of my recent obsessions, and Mia Rigden's recipe has shown me just how much it can elevate the simplest of recipes. Paired with a simple arugula salad, this skillet-cooked chicken requires a minimal-ingredient brine and healthier breading than your typical cutlets.
Hero Ingredient: A good quality za'atar seasoning should be essential in any household.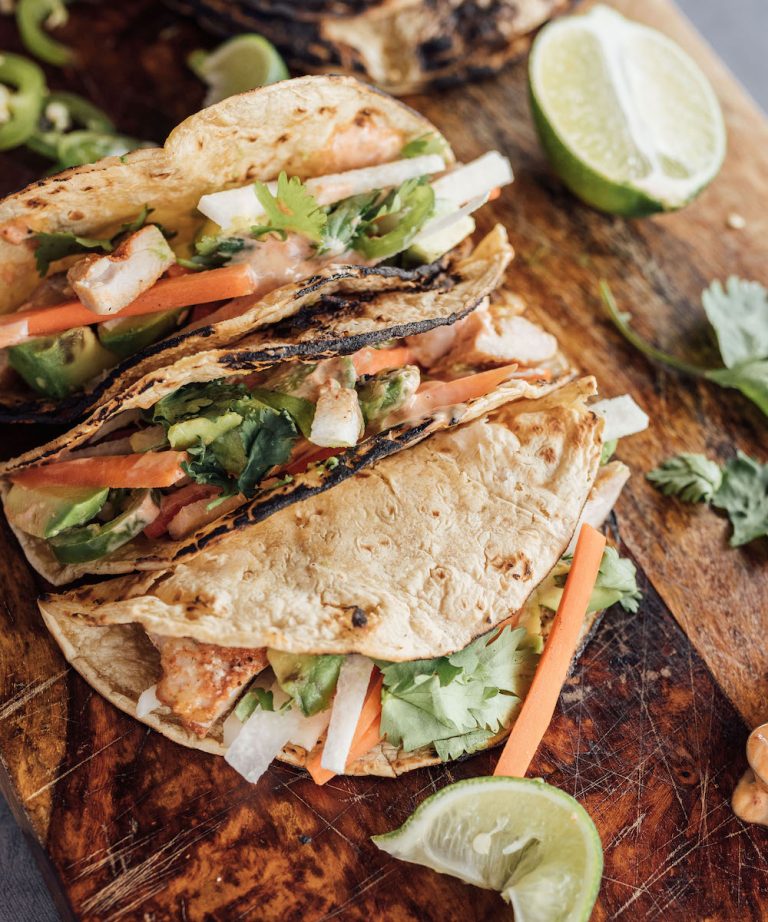 Why We Love It: Tacos are always a good idea—especially when your fridge is looking particularly empty. Here in Texas, it's not often that I find my fridge without ingredients like limes, agave, and jalepeños. If you happen to have a can of chipotles in your pantry, this recipe's chipotle aioli elevates these tacos to restaurant quality.
Hero Ingredient: Buying jicama for these tacos is a must.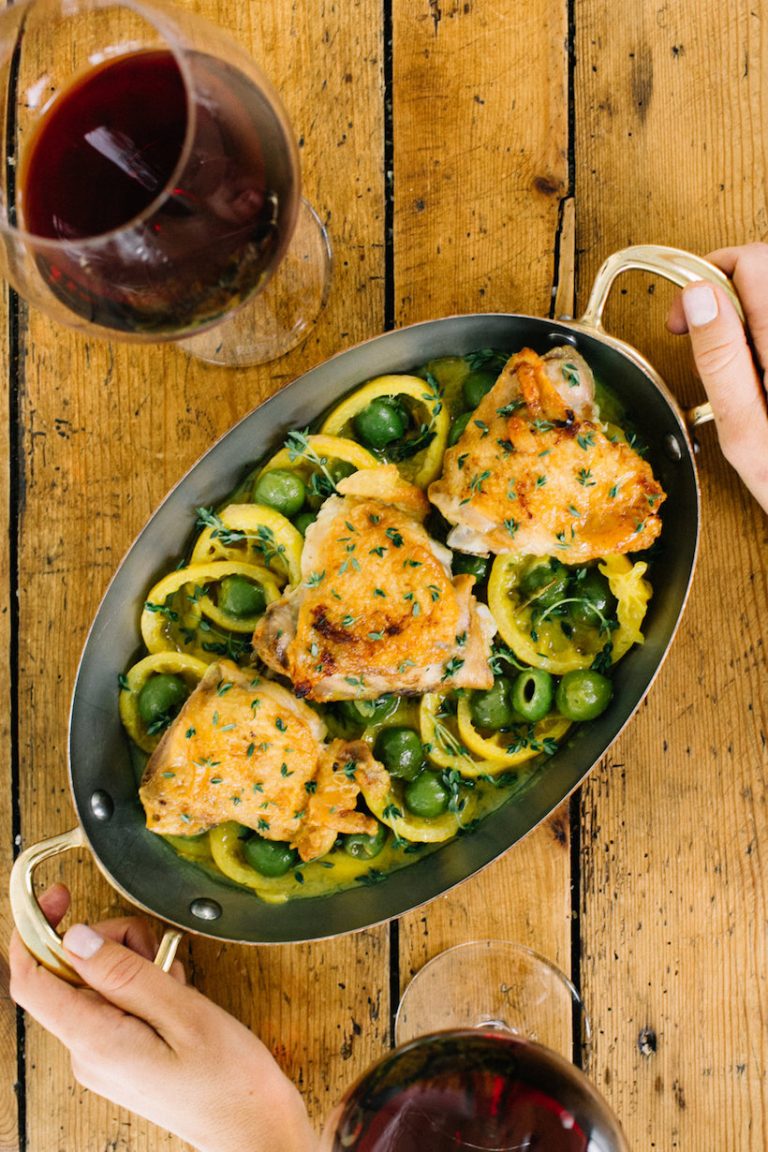 Why We Love It: I'll be honest, I wasn't always a fan of chicken thighs. When I was younger, I thought they were too much work compared to chicken breasts. I've since seen the light and learned that they're juicier and better absorb a marinade to bring bold flavor to the table.
Hero Ingredient: In the words of Don Draper, thyme is simple, but significant—and it's the perfect herb to give this recipe a touch of fresh flavor.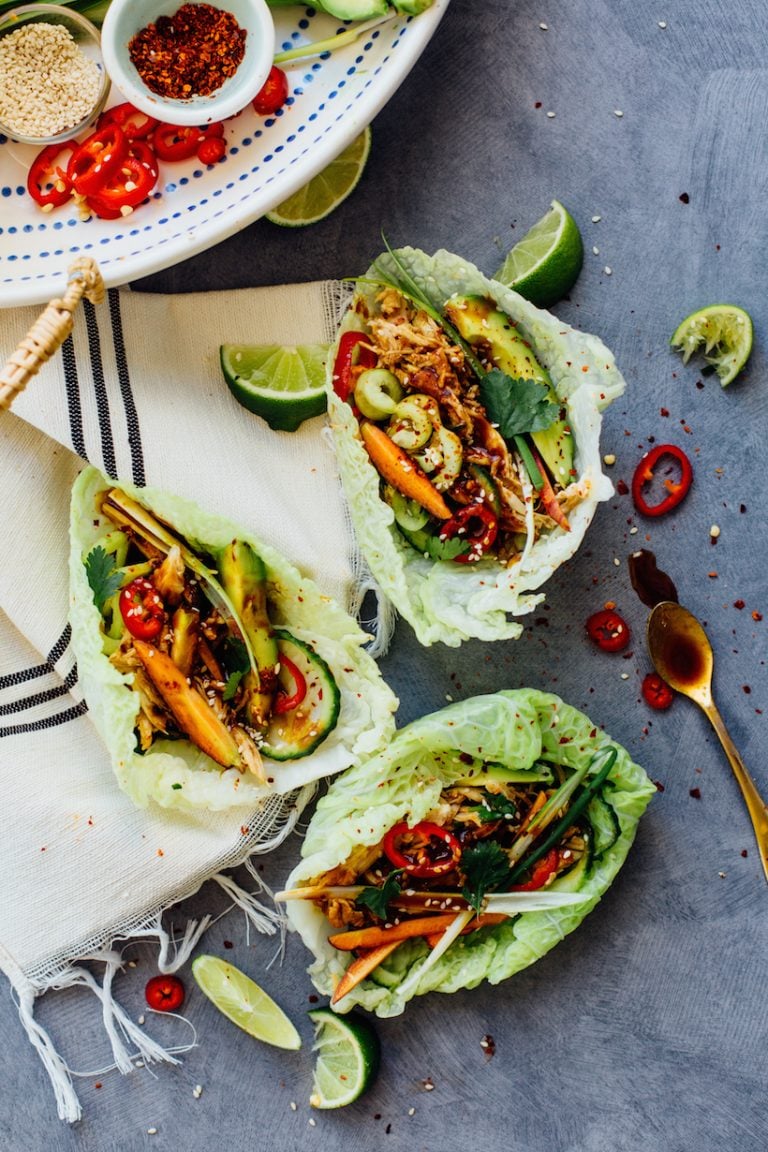 Why We Love It: The chicken in these cabbage tacos—tossed in a mixture of hoisin sauce and a squeeze of lime—is the perfect combination of sweet, spicy, and tangy. Top with anything that you have in your vegetable drawer, such as carrots, cucumber, and cilantro.
Hero Ingredient: Avocado acts as a buffer for these tacos' bold flavors.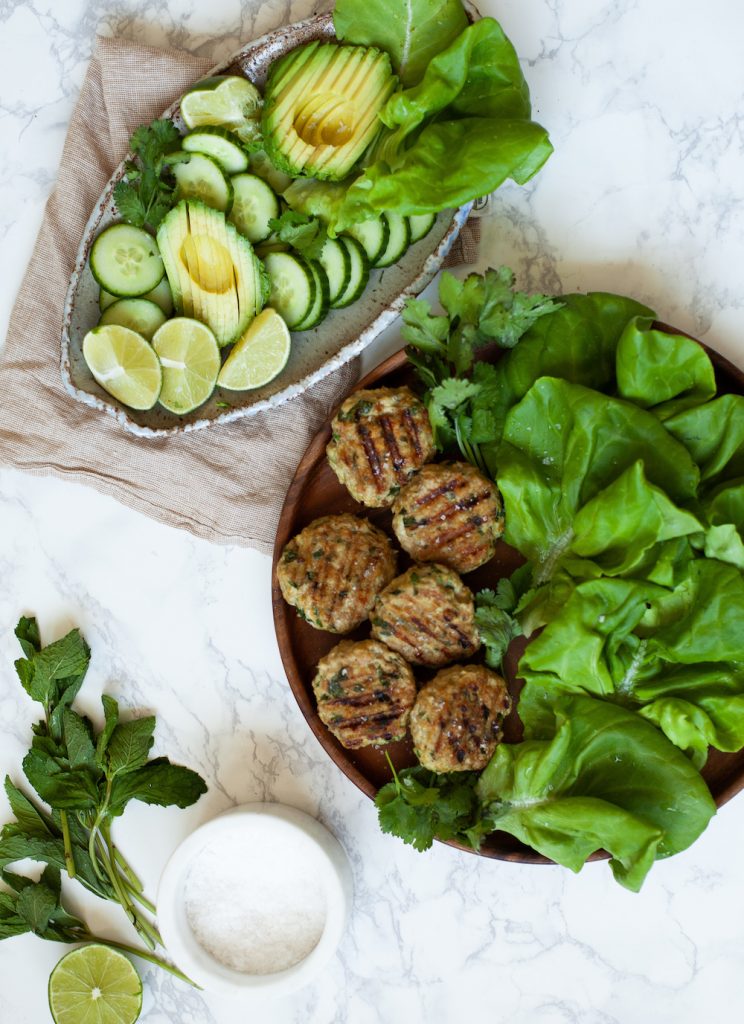 Why We Love It: These chicken burger lettuce wraps are the perfect alternative to red meat. Ground chicken is another freezer staple that can be prepared in so many ways with just a few ingredients.
Hero Ingredient: Curry powder is what brings the Thai flavor.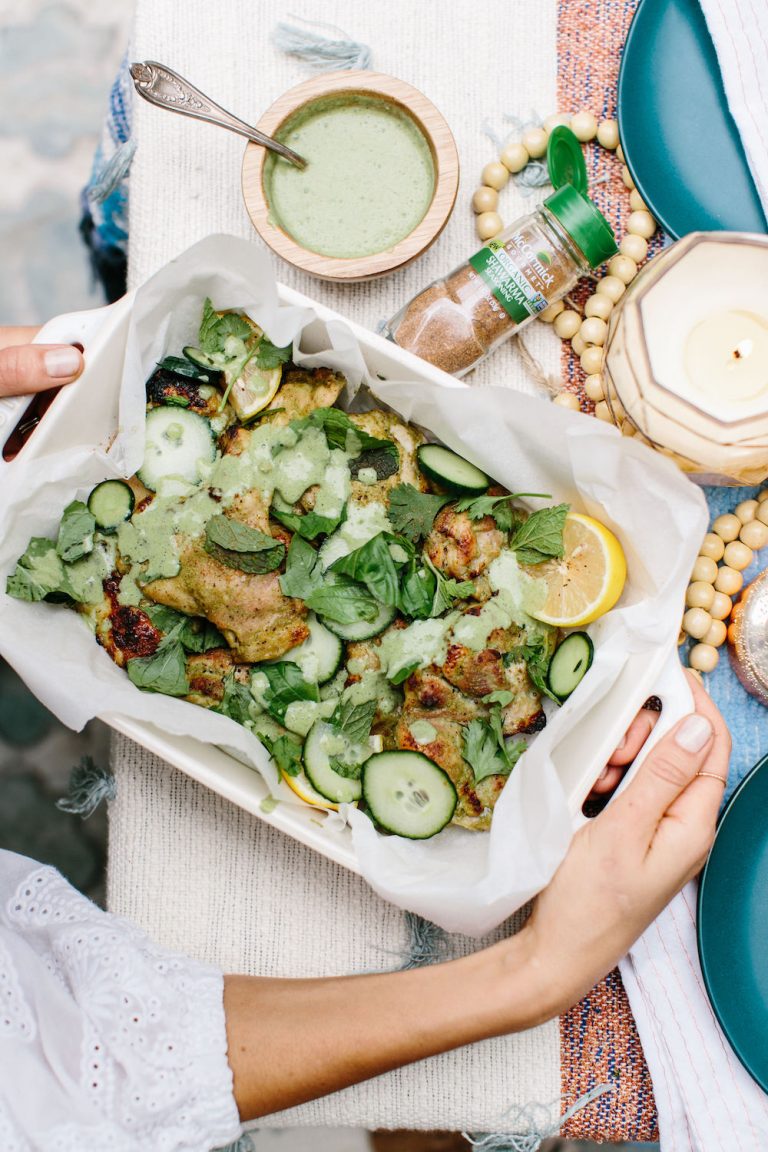 Why We Love It: Shawarma seasoning is another blend that makes it easy to elevate any chicken recipe in minimal time. It's thrown into a blender with ginger, garlic, yogurt, cilantro, lemon juice, and honey to create a savory marinade for these roasted chicken thighs.
Hero Ingredient: Double up on the yogurt marinade. I love dipping the chicken into the leftover sauce—it's a simple move that makes this dish even more delicious.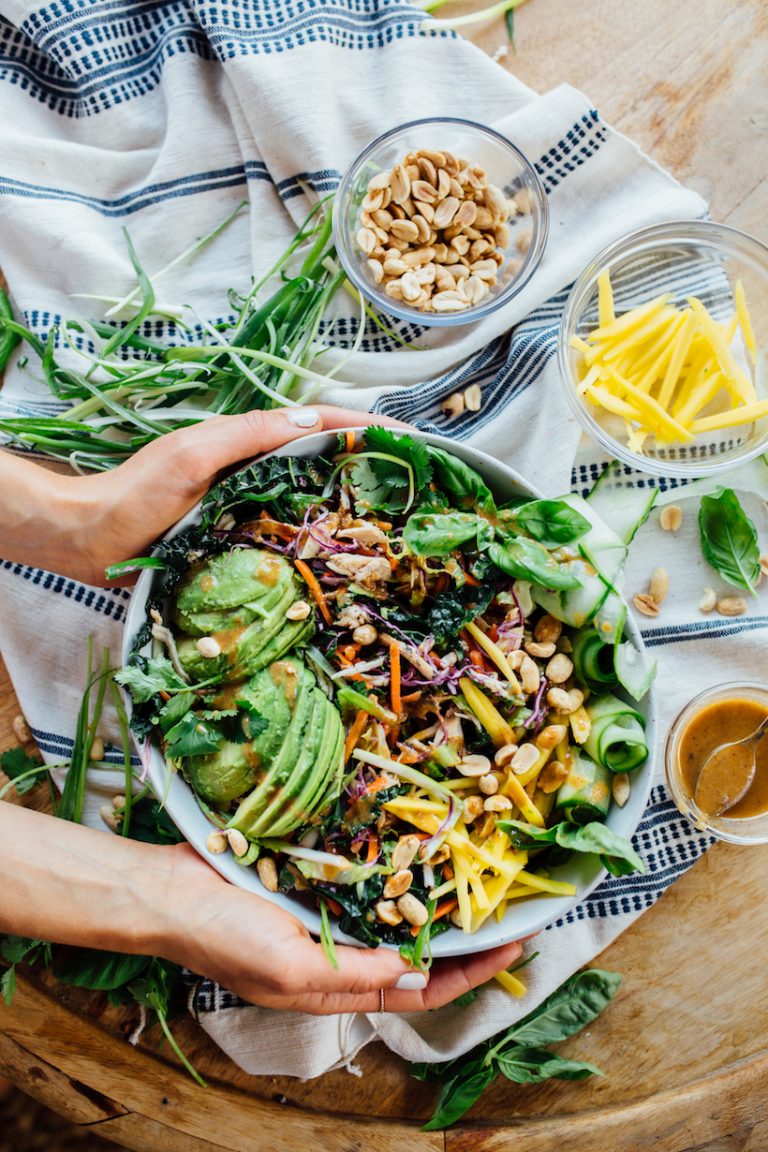 Why We Love It: This salad has been a staple in our repertoire of easy lunches for years. It has all the makings of the perfect salad: color, for one, a hearty serving of protein thanks to the chicken, and a variety of texture and crunch. It's perhaps the furthest thing from the boring salads of yore. It's the perfect, easy meal prep solution to carry you through the work week.
Hero Ingredient: This salad is a PSA that you should never fear incorporating fruit into your salads. Mango? Keep it coming.